It's your turn to host Christmas. Your home is warm from the fireplace glowing, the Christmas tree is shining bright, and there's a faint amount of snow falling. Scents of fresh pine, cinnamon, and vanilla fill the air.
Your guests arrive, and, after collecting coats, you usher them over to the kitchen for appetizers before the big feast. Naturally, they take everything in with their eyes.
Looking over to the dessert table, they see the most stunning Christmas cookies.
You begin to smile as they ask, "Oh my gosh, where did these amazing cookies come from?" It's your time to shine because you baked and decorated these yourself.
You see, even if you've never decorated sugar cookies, you can decorate beautiful sugar cookies with 25 Days of Christmas Cookies.
In 25 Days of Christmas Cookies, a print-friendly PDF eBook, you will find over 25 detailed & beginner-friendly tutorials for the cutest Christmas buttercream sugar cookies.
In this eBook, you will gain immediate access to:
The buttercream frosting recipe specifically made for decorating sugar cookies. This buttercream is different than your traditional buttercream, as it forms a crust to protect your designs.

The perfect cut-out sugar cookie dough recipe that doesn't lose shape but remains soft.

25 Step-by-step photo series tutorials for single cookie designs PLUS

2 Step-by-step photo series tutorials on how to make Christmas sugar cookie platters to really impress your guests AND

A beginner guide for setting up icing bags and tools needed (it's not much, I promise!)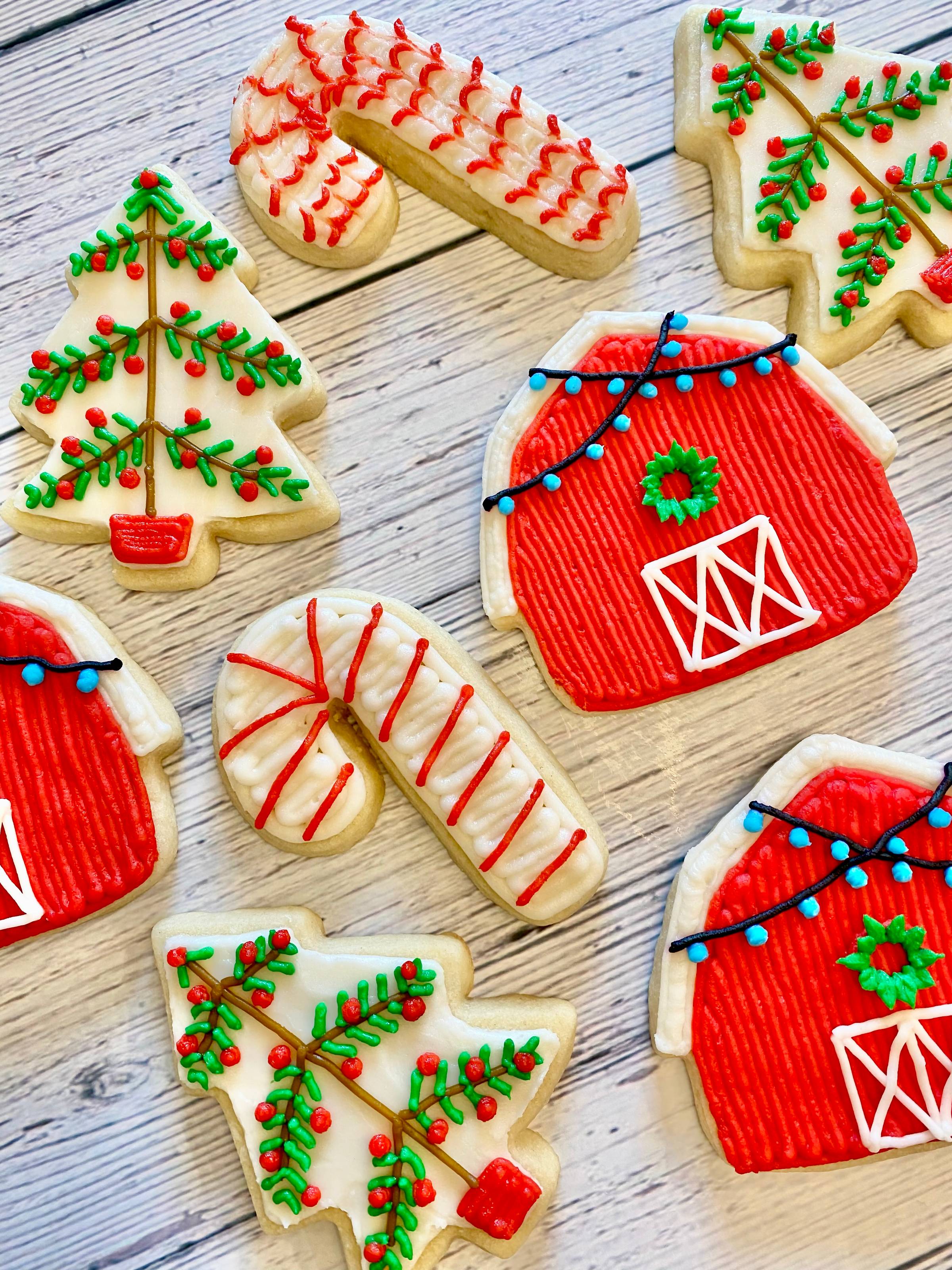 ​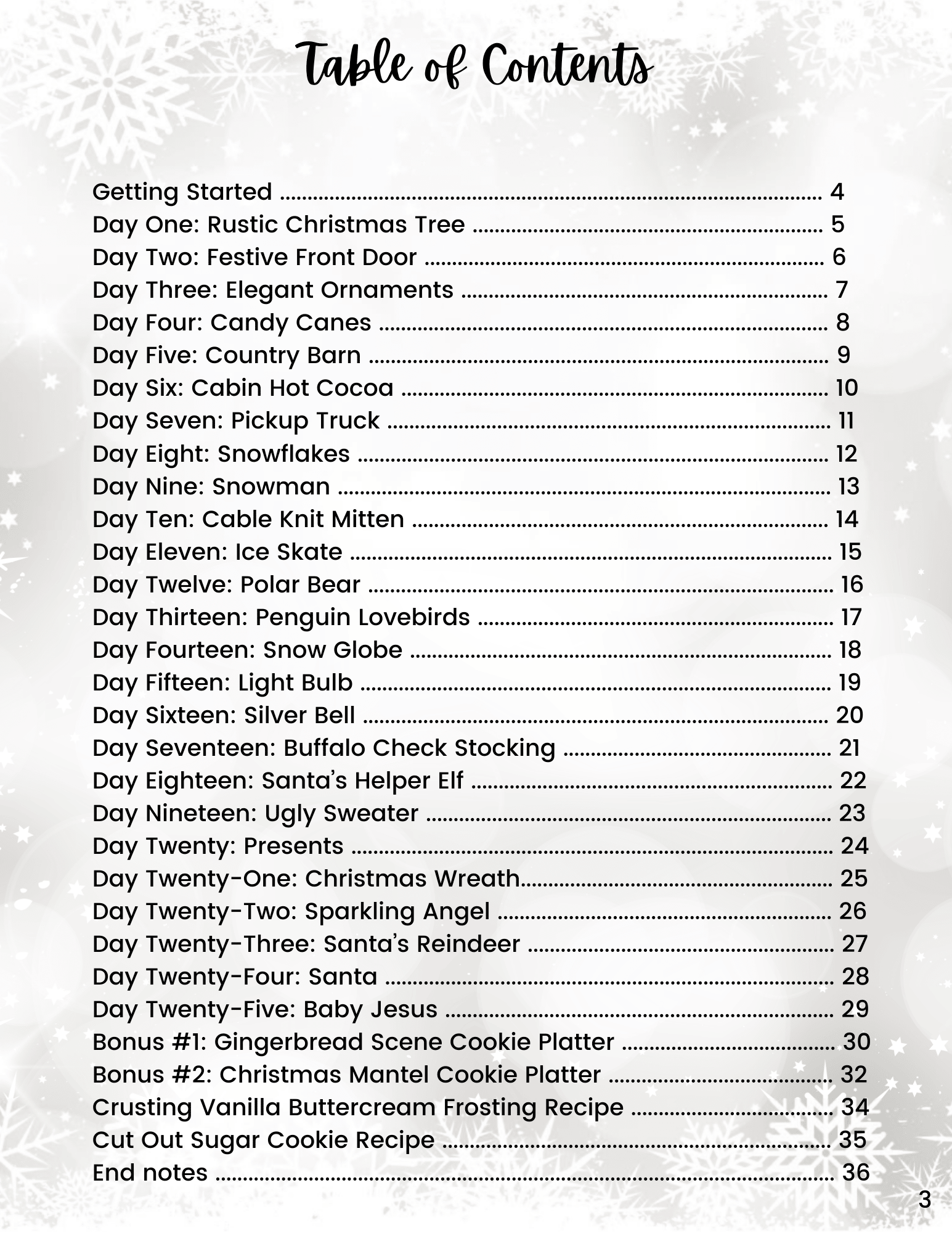 ​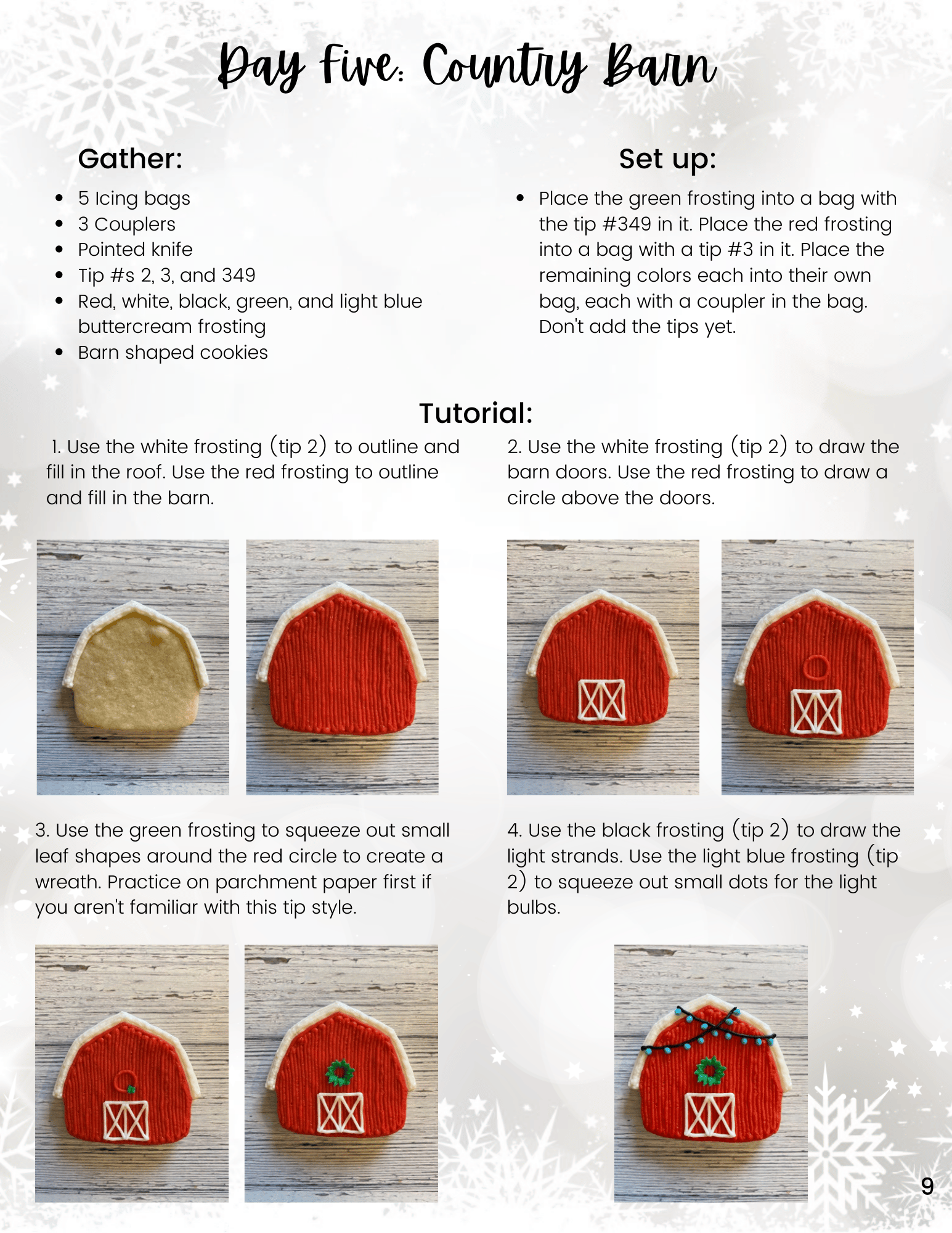 All of this results in beautifully decorated Christmas sugar cookies that will almost melt in your mouth.
Tis the season for baking cookies, especially stunning cookies.
​